Once upon a time in Serre Chevalier…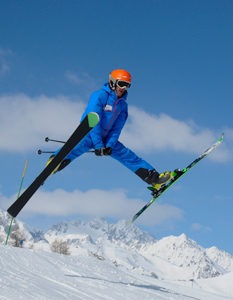 The Ski Connections journey started in the autumn of 2007 with a bunch of experienced Serre Chevalier instructors.
The Ski Connections team is a great mix of French and British (BASI) qualified ski and snowboard instructors.
Ski Connections is also privileged to be certified by the French Ministry for Sport. Therefore our school is an official training organisation for trainee instructors.
Our instructors are trained to teach skiing and snowboarding, to adults and children alike, from beginner to expert level. That includes off-piste, backcountry, freeriding and touring. We also have instructors who are specialists in Freestyle, Telemark, Nordic, Adaptive skiing as well as Snowshoeing.
Professional, highly skilled and passionate about skiing and snowboarding, our instructors are here to help you get the most out of your skiing in the most enjoyable way possible.
Please give us a call on +33 4 92 46 28 32. We're more than happy to answer any questions you may have about ski or snowboard lessons, our instructors or more generally your holiday in Serre Chevalier.